Your Kitchen Packing Guide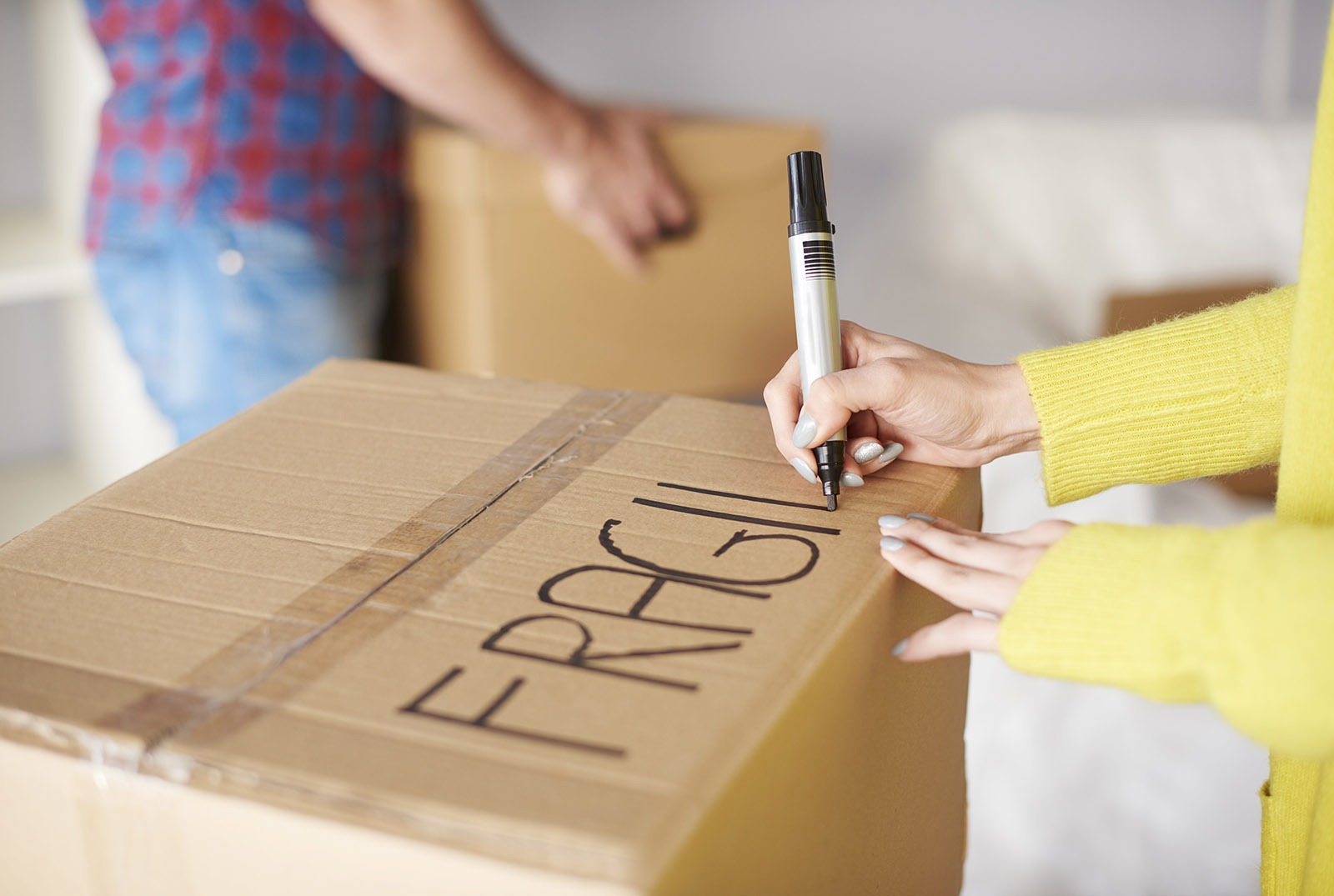 As the central hub of the home, your kitchen gets the most use and foot traffic than any other room in the house. If you're trying to pack up your belongings before a move, your kitchen might be the last place you want to touch, even though this area contains the most essential items. 
To help you pack like a pro, here are 5 hassle-free tips for packing your kitchen for safe travel! 
Top 5 
Kitchen Packing Tips
1.) Get Organized: Try to keep essential kitchen items packed together as best you can. For instance, you'll want to pack your coffee mugs, utensils, and dishes together, as these are kitchen tools you use daily. Be sure to label these boxes "Kitchen Essentials," so you know exactly what's inside them. You can even get more specific and label your boxes by categories (e.g. essential glassware, small appliances, etc.).  
For items like serving dishes, popcorn makers, or blenders, you might keep these packed in a "non-essential" category. By following this important first step, you'll avoid rummaging through each box the minute you move in to grab a plate for dinner or having to open everything up to make yourself a cup of coffee in the morning.  
2.) Pack Efficiently: Try to box up your belongings like you would bag groceries at a store. You wouldn't place heavier items on top or put easily crushable containers on the bottom, right? Practice this same approach to packing your kitchen essentials. And most importantly, use space effectively. What we mean is, if you can stack mixing bowls and dishware together to save room, try it. Some people prefer to fill the random corners of their boxes with different kitchen tools and utensils. Just be sure to include some padding around your glassware to avoid damage or scraping.  
Today, there are tons of durable moving boxes and supplies that feature sections for you to carefully store glasses individually or other essential kitchen items.  
3.) Reinforce Your Boxes: Because packing up fragile items is a tricky business, there are smart ways to help reinforce your boxes and prepare them for the relocation ahead. Rather than fold boxes, use packaging tape to secure the bottom and top of each box. As mentioned in tip #2, don't pack heavy items on top and try to never overfill your boxes.  
Wondering how to pack kitchen knives? If you own a knife holder, you can actually leave the knives in the set and carefully wrap them together tightly, using stretchable plastic wrap. This ensures these items stay together and won't fall out or end up cutting you when you empty the box.  
4.) Ditch the Clutter: As you start boxing up your belongings, you'll likely discover broken or damaged kitchen appliances or expired perishables you can discard. You may also find items you haven't used in years or duplicate toasters, coffee makers, etc. Rather than bringing clutter into your new kitchen space, you can donate these items or ask friends and family if they want to stop by and grab them.
5.) Pack Your Fridge Last: Knowing how to pack kitchen appliances, such as a fridge, can help you avoid damage to these more expensive kitchen essentials. Before you move anything, be sure to completely empty your fridge and remove all shelving. Next, you'll want to remove everything inside, so you can clean your kitchen appliance thoroughly.  
Once cleaned, unplug your fridge and allow it to defrost overnight. The next day you'll need to check your freezer to remove any water or extra moisture that's left over. Next, you can start wrapping the outside of your fridge with protective wrap or blankets. Be sure to tie a rope around the door and freezer of the fridge to ensure it stays tightly closed during the move. Next, with the help of friends, you'll want to move your fridge into a larger box or if you have protective blankets and padding wrapped around it, you can safely move it onto the moving truck.  
Skip the Hassle of Moving with
AAA Movers
in Des Moines, IA
Need help packing your kitchen? At AAA Movers, we have everything you need to make your next local or long-distance move to Des Moines, IA, simple and stress free. From providing you with affordable moving boxes and access to our secure storage facilities to providing you with a team of experienced, professional movers, we work to keep your move on track and on budget! We also offer a convenient de-clutter program to help you streamline your move, as well as senior moving services to help your loved ones downsize or transition to a senior living community.  
For questions or to get your free moving quote, fill out our online form. We look forward to helping you plan your upcoming move with confidence and ease!